Struggling under rubbish?
Are you feeling lost under rubbish that just seems to keep piling up? Do you need large quantities of garden waste removed? Whatever the reason, it's easy to feel overwhelmed by waste.
A & A House Clearance provides you with a simple and reliable solution. We can take care of large scale waste removal needs. No strangers to waste disposal, we are able to clear out rubbish and junk and make sure that it is disposed of properly and cleanly.
Licensed waste carriers
We are fully licensed as waste carriers by the environment agency. So you can always be sure that your rubbish will be handled correctly. We will ensure that all necessary waste clearance processes are carried out, leaving you with a clean property and a clean conscience.
Scrap metal disposal
When you need scrap metal disposed of, there's no call for concern at all. Just call us. We will carry out all scrap metal removal completely free of charge!
General waste disposal generated from house, garden, garage, sheds, lofts.
We are able to handle waste of all types, from general household waste to garden waste. We are always happy to help you with any quantity, be it a small amount to make space, or clearing out the waste generated from a complete garden overhaul.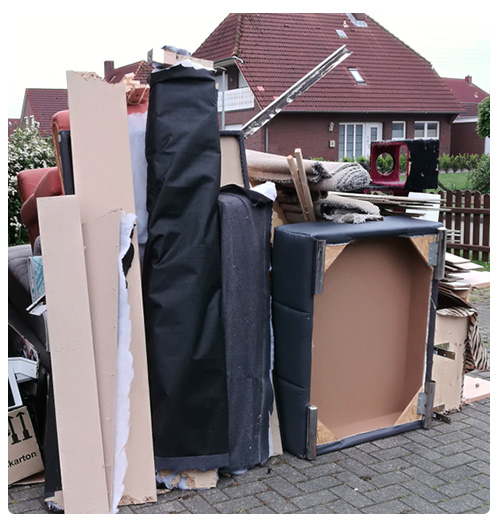 ---
We operate throughout Essex, including:
Southend
Chelmsford
Basildon
Leigh-on-Sea
Wickford
Billericay
Please feel free to send us a message and we will get back to you as soon as possible.